Booze, Vodka, Whiskey ...
"We five girls broke into the Liquor Store and crawled out on all fours! We had incredibly much fun and are crazy about the game, the great ideas, and all the love to the detail!"
F. Albrecht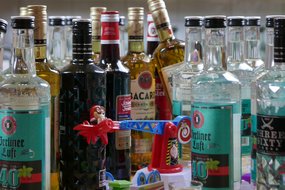 On the search for the legendary "Berlin Drop" cocktail you broke into the probably most famous liquor store of the whole city. It was obvious from the beginning that this will not be easy but even though it runs differently as expected for you. Only with a good team spirit and an exercised liver you will be able to make it through this adventure.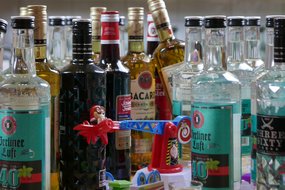 The Liquor Store is the first alcohol oriented Live Escape Game Theatre in which drinking is not only explicitly allowed but also an even essential element. As professional thieves you are familiar with quite a bit but there is more to this store than it seems. In the Liquor Store you are the protagonists in a very special story and it is in your hands if you bring it to a happy end.
"Absolutely funny!"
"The riddles are well thought-out and amazingly implemented. It was really a lot of fun and can definitely be recommended!"
Marcel R. - Tripadvisor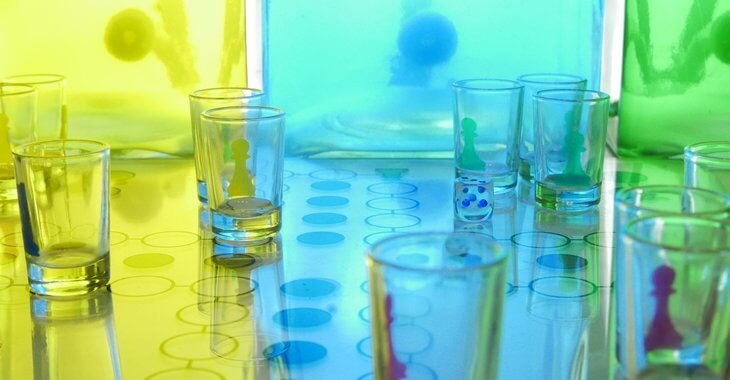 The Liquor Store Live Escape Theatre in Berlin is designed especially to party people. Whether birthday, bachelor party, company party, or for folks who just like to enjoy their lives. Please consider that it may come to an increased consumption of alcohol during the game. Puzzle fans under 18 are allowed to take part in the company of adults, however they are not allowed to drink.

Liquor Store - book now!
Gift Cards
"Best Escape Game ever! Drunk afterwards, but very cool!!"
Lisa W. - Google Maps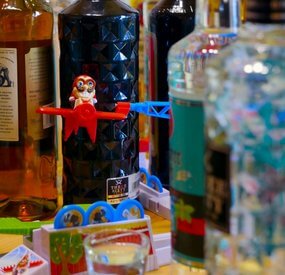 Would you like to give a visit to the Liquor Store Live Escape Game in Berlin as a gift? Just choose how many people the gift card should be valid for. After a few minutes you will receive an email with a voucher code. It's not a problem if more people come to the game than is on the gift card. The additional players can easily be paid for when making the booking. The gift cards can be used for every scenario and are valid for 2 years.

Buy a gift card!