"That was great fun. 60 minutes of pure excitement! We highly recommend it!"
Diana - Google Maps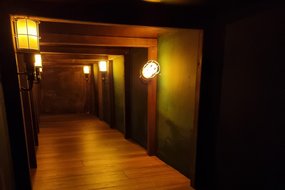 Sherlock Holmes is supposed to solve some mysterious incidents in a big London mansion. Unfortunately, he doesn't have time and sends you as his substitute. When you arrive at the mansion, you learn that Sherlock Holmes has been set up. Will you escape from the mansion to warn Sherlock Holmes? Or will you join the bad guys? No matter what you decide. First you have to solve the many puzzles and traps to gain your freedom.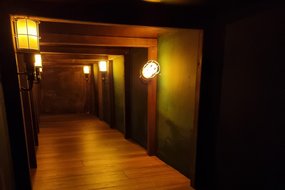 Sherlocks Trap is a very large escape game with many surprises. In the ancient mansion you can not only discover many rooms and secret passages, but also have to disarm a large and dangerous trap. Here you need not only brains, but also team spirit!
"We were just thrilled!"
"It was challenging and we enjoyed it immensely. With 12 seconds to go, we made it!"
Nilson - Google Maps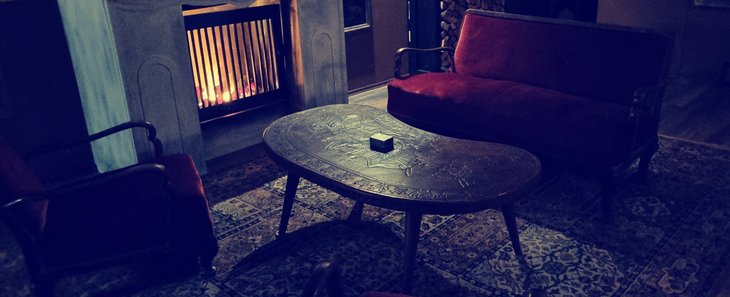 The Sherlocks Trap Escape Game is adapted by us live to the respective players and is therefore playable across ages. You can go on an exciting adventure together with your family or friends. Previous knowledge about Sherlock Holmes is not required. Everything you need to solve the case can be found directly in the big mansion.

Sherlocks Trap - book now!
Gift Cards
"Sherlocks trap was mega cool and fun. Definitely a recommendation. "
Dali - Google Maps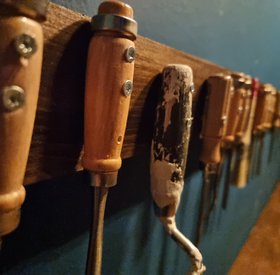 Would you like to give a visit to the Sherlocks Trap Live Escape Game in Berlin as a gift? Just choose how many people the gift card should be valid for. After a few minutes you will receive an email with a voucher code. It's not a problem if more people come to the game than is on the gift card. The additional players can easily be paid for when making the booking. The gift cards can be used for every scenario and are valid for 2 years.

Buy a gift card!